Hakuba47 runs complimentary shuttle buses between many locations within the Hakuba Valley and our resort. And our shuttle buses stop right in front of our School Centre.
FREE SHUTTLE BUS TIME SCHEDULE (Dec 24, 2022- April 2, 2023)
For locations of the bus stops in detail, please click here.
Triangle Shuttle Bus
510 YEN VALLEY BUS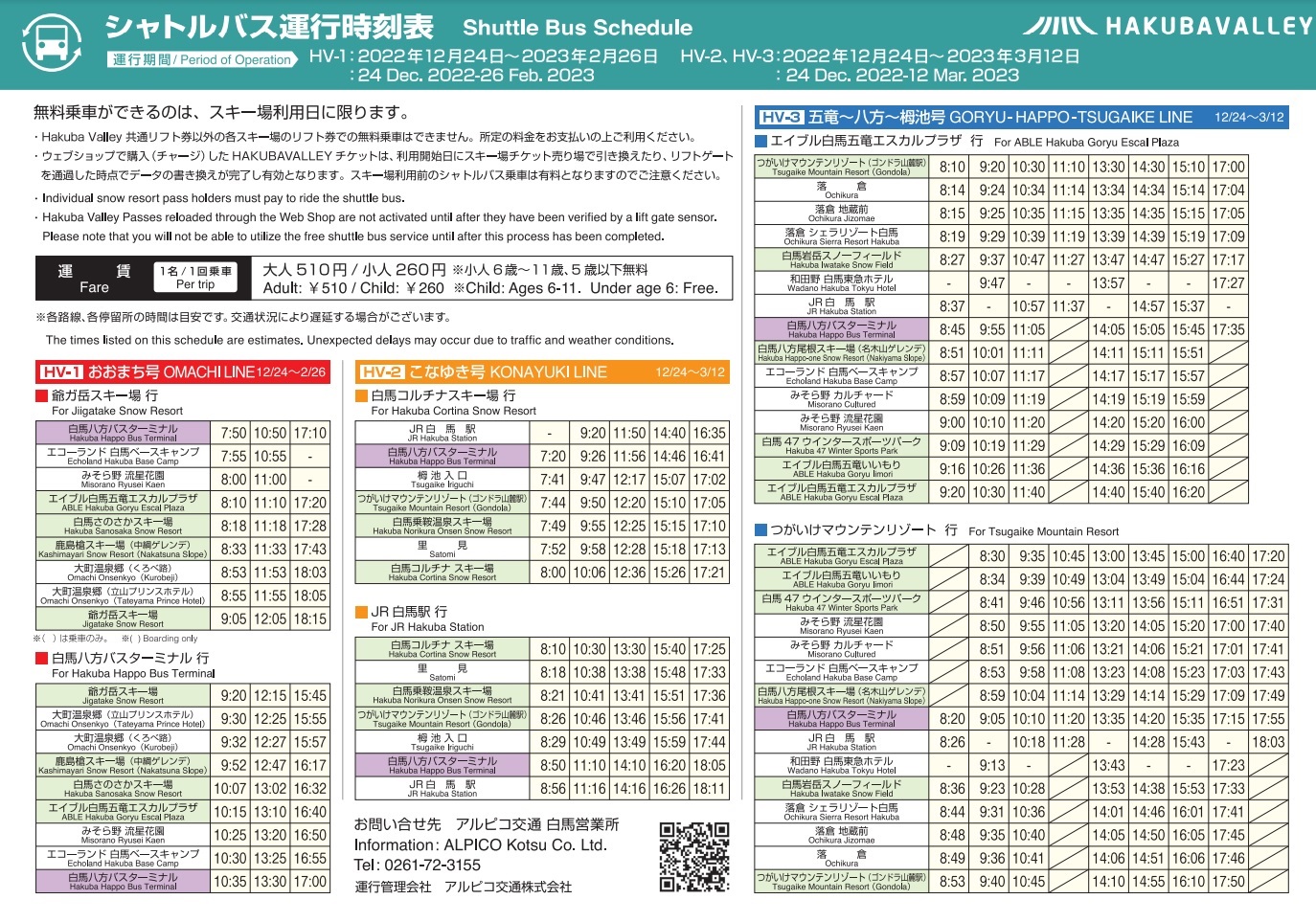 (If you have Hakuba Valley Season Pass, it is free to ride!!)
For more information, click here.