Come to Hakuba47 School Centre
Hakuba47 School Centre is located in front of the bus rotary.
It's a brick building next to the welcome arch. (See the building picture below.)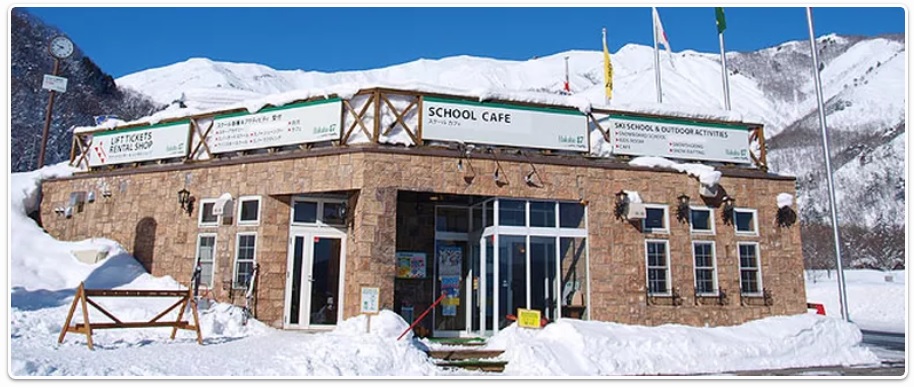 Please come to Hakuba47 School Centre 30 min before the lessons start.
For guests renting gears, please come to the school centre to pick up your rental voucher before going to the rental shop 60 min before the lessons start.
Booking in advance is advised to secure your lessons and to avoid morning hassles.
Free Shuttle Bus Service in the village
Hakuba47 runs free shuttle bus service in Hakuba village. Our regular lessons starts from 10:00 and 13:00 so that please arrive at Hakuba47 30 min prior to the lesson starts.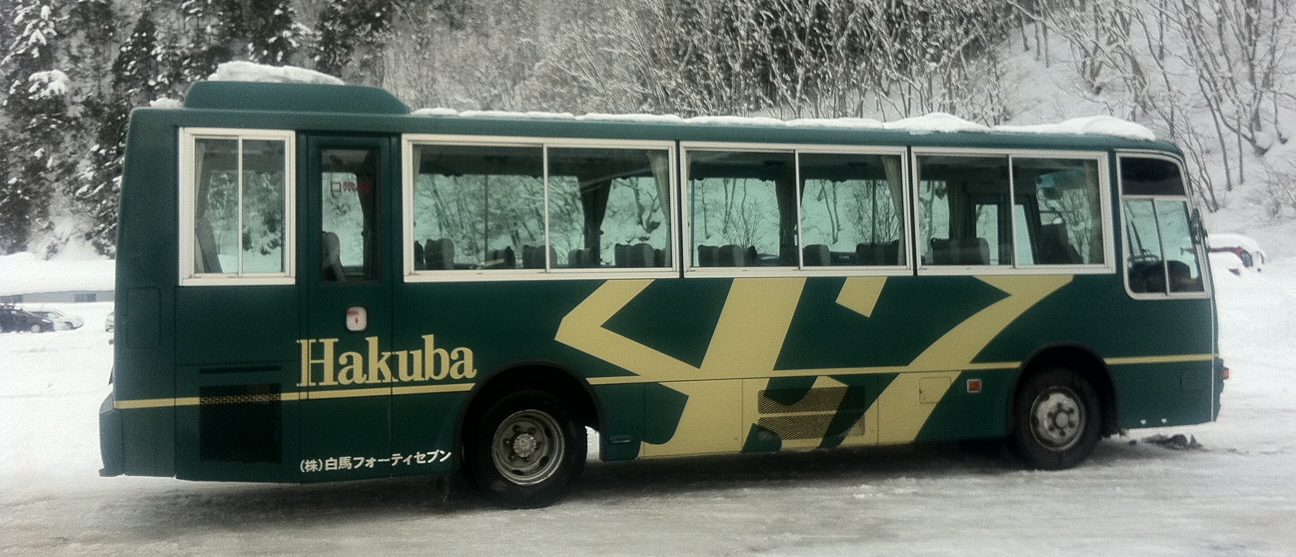 FREE SHUTTLE BUS TIME SCHEDULE
500YEN HAKUBA VALLEY PASS
2018-19_HV-shuttlebus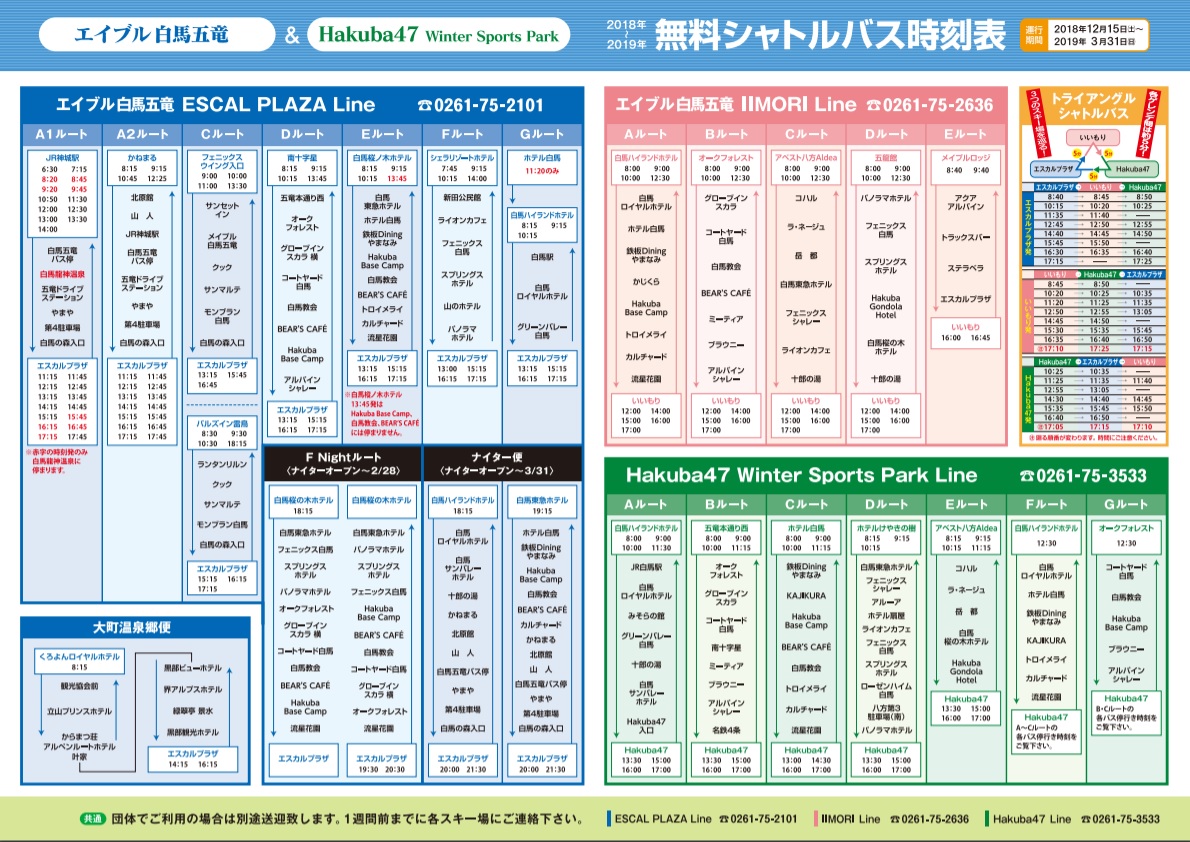 TOKYO TO HAKUBA BY TRAIN & BUS
Bullet train from Tokyo to Nagano, transfer to bus from Nagano to Hakuba.(Traveling time: 3 hours)
1. Take the Shinkansen (bullet train) to Nagano Station from Tokyo, Ueno, or Omiya Station.
It takes about 1.5 hours and costs 8,000 yen.
2. At Nagano station, go to the east exit and find bus stop #6.
The bus bound for Hakuba destinations leaves roughly every hour from 8:25 to 22:00 and costs 1800 yen. It takes about 1 hour)
Check the time table for Shinkansen and Bus
TOKYO TO HAKUBA BY PUBLIC BUS (5.5 hours)
The easiest (no transfers) and cheapest (4850 yen one way) from Tokyo to Hakuba. There are 5 to 7 buses running every day. Bus Time Table
The bus terminal "BUSTA" is directly connected to the JR Shinjuku Station New South Gate (Just 2 Mins).
How to Get Hakuba47 School Centre
School Centre is located beside the shuttle bus parking and kid slope with weekend snow escalator.
Hakuba47 Shuttle Bus Route & Time Table is available upon on your request.
​
Car Parking
available for free
​
Address
〒399-9211
24196-47 Kamishiro, Hakuba, Nagano Pref, Japan
GETTING FROM NARITA/HANEDA TO HAKUBA
TOKYO / NARITA TO HAKUBA BY SHARED TAXI
Chuo Taxi – No transfer from Narita to Hakuba.
Chuo Taxi is the easiest way to travel. Bookings are available from 1 person and the price is set per person regardless of whether you are travelling alone or with a group. You must book 5 days in advance and the taxi will be waiting for you at the airport and will take you directly to your hotel. If you have luggage and children and are coming directly to Hakuba from the airport, this is probably the easiest way to travel.